Servic

e Cancellations - Until Further Notice
 MCC Illiana continues to remain closed during the COVID-19 pandemic. We pray that you are staying safe during this time. We are currently reviewing as things are imporving in Northwest Indiana and will let you know as soon as we can determine when and how we will gather as a community of faith. Our Board is meeting regular to plan for the eventual re-opening of our church building for public worship and the temporary modifications to our gatherings that will be necessary to maintian appropriate social distiancing as we worship. Until that date is set, please connect with us through our weekly videos of Message and Prayers posted on Facebook and our weekly ZOOM gathering on Thursday evenings.
Weekly Check-in On ZOOM Thursday Evenings - 7pm
You are invited to join us for an informal zoom meeting this Thrusday evening, This is a time for the folks of MCC Illiana to virturally connect and check-in during this time of social isolations. Join us either on your computer/tablet/smartphone through the zoom link or dial in like a conference call.  There will be a time to check-in, a bible study and prayers. ZOOM is free to use.
Zoom Information:
Time: May 21, 2020 07:00 PM Central Time (US and Canada)
Join Zoom Meeting - Computer with at least a microphone, tablet or smartphone 
https://us02web.zoom.us/j/7828858504 
Or Dail in on your phone for voice only
        312 626 6799.        Meeting ID: 782 885 8504
COVID-19 Crisis -  Food Drive for the Aliveness Project
Persons with HIV/AIDS are being hard-hit by the coronavirus pandemic here in Northwest Indiana. The Aliveness Project is on the front lines of their care and are facing the challenges of how to meet the 
ir care management, health and essential needs. MCC Iliana has been a supporter of their mission for over a decade and we are stepping up for them in this unprecedented time. To meet those needs the Board of Directors has authorized an emergency expenditure of $200 for immediate food and supplies needed by their clients and those needed supplies are been delivered! We need more. Consider joining our efforts to care during the COVID-19 Crisis by helping us get those needed supplies to the Aliveness Project.
Two ways you can make a difference this pandemic with MCC Iliana
1. While shopping for your family include items for the Aliveness Project. You can make arrangements to get those to items to the church by contacting us at thisweek@mccilliana.org or calling Rev. Michael at 219-771-0122. (No one is in the church office while we are closed)
The following items are needed for the Aliveness Project:
Toiletries - toilet paper, paper towels, disinfectant wipes, soap, toothpaste, deodorant, shampoo
Food – non-perishable items, canned meats, soups, pastas, sauces, etc
PPE – masks and gloves
2. Make a special donation through the PayPal link on the website (please note for Aliveness Project) and we will go and get the supplies needed. You can also send a check to us in the mail, please make the check out to MCC Illiana and write Aliveness Project in the memo line. Our address is MCC Illiana, 5579 Clem Road, Portage, IN 46368.
You extra care and support will help those most affected by the crisis.
Weekly Message and Prayers Video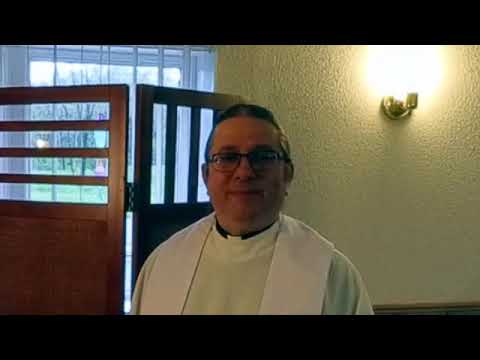 While we are not able to gather in person as a community of faith we have been venturing out into the online sphere with weekly video message and prayers posted to our Facebook page and on our website. We are perhaps the most proficient at it but we are using many avenues as we can for our community to stay together until we can gather safely as the family of God. These videos are published on our Facebook page and our website. Be sure to like us on Facebook so that you are notified when a new video message is posted. 
 
Support MCC Illiana During This Crisis 
While we are not able to gather as a worshiping community in our building at this time, the fixed expenses to maintain and surport our church continue. We ask those who are able to support our virtual work and expensives to make a donation. Checks can be mailed to MCC Illiana, 5579 Clem Road, Portage, IN 46368 or you can make your tax-deductible donation to Metropolitan Community Church online through PayPal.  This is a quick and easy way to financially support our church with your giving.  Consider making setting it up as a recurring donation for your added convenience. PayPal is a secure service and you can use any major credit card. Click here to open the PayPal donate window.
MCC Illiana Prayer List
At Metropolitan Community Church Illiana, prayer is not only an important part of our weekly worship service but also an important part of our daily, spirit-filled lives. We invite you to pray with us each day for the needs of our community and our world. If you have any personal prayers that you would like to include, please email them to thisweek@mccilliana.org with the subject line Prayers
•    For MCC Illiana and the work of our denomination
•    For one seeking a new place to live

•    For an uncle dealing with cancer

•    For those who are looking for work because they were laid off

•    For Ellen and her family following the loss of their mother
•    For Shirley and the decisions that are being made for her care
•    For those dealing with the stress of work in these times of crisis
•   For medical staff BJ and Sher, Patty, Lisa, Shirley's niece and so many others. They put their lives on the line
•    Prayers that people stay home when necessary
•    For those without income now and those who must continue to work
•    For relief from constant pain
•    For Norma and Katie and better health
•    For wisdom and discipline for my relatively minor medical treatment and life choices
•    For Robyn who is improving at home
•    For financial issues and insurance issues
•    For my family
•    For Ben who is recovering from surgery
•    For Rick who is recovering at home
•    For a mother to be at peace
•    For Donna following the loss of her mom
•    Thanks for glaucoma was discovered early and laser surgery started
•    For a father's health
•    For a brother Len
•    For a young lady who doesn't take her meds properly
•    For those dealing with cancer and those dealing with disorders
•    For Ronnie, Joann, Lori, Patty, Phyllis and all my family
•    For Danny H following surgery
•    For Don who is recovering following bypass surgery
•    For Andy who had a stroke
•    For Buddy who's in hospice care at home
•    For Cara who has cancer
•    For Veronica's health
•    For Whitney
•    For Melinda
•    For Ruth and her sister Lynn
•    For Mary who is improving daily from her stroke
•    For De as she lives with cancer
•    For those in our community who have experienced trans related violence
•    For those with HIV/AIDS and for the work for a cure
•    For our GLBTQ youth and the struggles they endure.