‍This Week at MCC Illiana
Servic

e Cancellations - Until Further Notice
It has been five months since our community has gathered for public worship. With our concern focused on caution and safety, MCC Illiana remains closed as we wait out this pandemic. The faithfulness of our community is strong and we have weekly offerings of virtual worship and prayers that are posted on Facebook and Youtube. On Tuesdays we meet via zoom for a time of virtual check-in, Bible Study and Prayers. Our Board is meeting regularly to access when it will be safe for us to gather back in our church building, Until that date is set, please connect with us through our weekly videos of Message and Prayers posted on Facebook, our weekly ZOOM gathering on Thursday evenings, and reach out to us if you have any concerns or issues.
Share Your Opinion - Short Survey on Reopening
As our church looks towards the time when we will open back up, we would like to get your feelings and concerns at this time.  Please take a few minutes to fill out a short survey to help us gauge what is best for our community. You can access the the survey at https://www.surveymonkey.com/r/HBYN3H2
Weekly Check-in On ZOOM Thursday Evenings - 7pm
You are invited to join us for an informal zoom meeting each Thrusday evening, This is a time for the folks of MCC Illiana to virturally connect and check-in during this time of social isolations. Join us either on your computer/tablet/smartphone through the zoom link or dial in like a conference call.  There will be a time to check-in, a bible study and prayers. ZOOM is free to use. Join Zoom Meeting - Computer with at least a microphone, tablet or smartphone 
https://us02web.zoom.us/j/7828858504 
Or Dail in on your phone for voice only    312 626 6799.        Meeting ID: 782 885 8504
MCC North Central Network Virtual Gathering - Sat, Sept 26th, noon
MCCers around the midwest are vitural gathering for a special ZOOM connection with our Moderator, Reverend Cecilia Eggleston**. It will be a time to get to know our moderator, hearing her journey and story being MCC, as well as highlights of her first year as moderator of our denomination. We will have a time for Questions & Answers, as well as have time for some praise music and prayer.
We know that you won't want to miss being a part of this momentous virtual network gathering on September 26th and look forward to having you connect with us on that day.
You can connet with the ZOOM meeting  at https://us02web.zoom.us/j/86740299338. 
Weekly Message and Prayers Video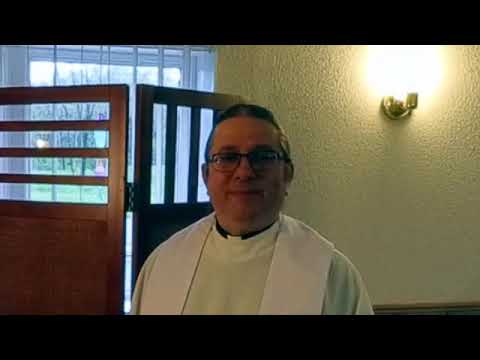 While we are not able to gather in person as a community of faith we have been venturing out into the online sphere with weekly video message and prayers posted to our Facebook page and on our website. We are perhaps the most proficient at it but we are using many avenues as we can for our community to stay together until we can gather safely as the family of God. These videos are published on our Facebook page and our website. Be sure to like us on Facebook so that you are notified when a new video message is posted. 
Women's Book Club and Monday Evening Meetings
The ladies book club and the ladies Monday evening gathering are meeting through Zoom. You are invited to join them at ZOOM with the meeting ID  886 7669 4647 or you can phone in at 312-626-6799
The Book Club Zoom meeting is September 12th at noon. The Ladies Monday Evening gatherings are at 7:00pm each week.
Support MCC Illiana During this Crisis
While we are not able to gather as a worshiping community in our building at this time, the fixed expenses to maintain and surport our church continue. We ask those who are able to support our virtual work and expensives to make a donation. Checks can be mailed to MCC Illiana, 5579 Clem Road, Portage, IN 46368 or you can make your tax-deductible donation to Metropolitan Community Church online through PayPal.  This is a quick and easy way to financially support our church with your giving.  Consider making setting it up as a recurring donation for your added convenience. PayPal is a secure service and you can use any major credit card. Click here to open the PayPal donate window.
MCC Illiana Prayer List
At Metropolitan Community Church Illiana, prayer is not only an important part of our weekly worship service but also an important part of our daily, spirit-filled lives. We invite you to pray with us each day for the needs of our community and our world. If you have any personal prayers that you would like to include, please email them to thisweek@mccilliana.org with the subject line Prayers
•    For MCC Illiana and the work of our denomination
•    For those dealing with the aftermath of the hurricane 
•    For one seeking a new place to live
•    For Sharon's brother who has health concerns
•    For Ronnie who is now in a rehab care center
•    For Bob who has medical issues
•    For a great nephew who is dealing with seizers 
•    For a friend who is trying to walk faithfully with God
•    For Marilu who is in the VA
•    For those surviving cancer
•    For an uncle dealing with cancer
•    For those who are looking for work because they were laid off
•    For Ellen and her family following the loss of their mother
•    For Shirley and the decisions that are being made for her care
•    For those dealing with the stress of work in these times of crisis
•   For medical staff BJ and Sher, Patty, Lisa, Shirley's niece and so many others. They put their lives on the line
•    Prayers that people stay home when necessary
•    For those without income now and those who must continue to work
•    For relief from constant pain
•    For Norma and Katie and better health
•    For wisdom and discipline for my relatively minor medical treatment and life choices
•    For Robyn who is improving at home
•    For financial issues and insurance issues
•    For my family
•    For Ben who is recovering from surgery
•    For Rick who is recovering at home
•    For a mother to be at peace
•    For Donna following the loss of her mom
•    Thanks for glaucoma was discovered early and laser surgery started
•    For a father's health
•    For a brother Len
•    For a young lady who doesn't take her meds properly
•    For those dealing with cancer and those dealing with disorders
•    For Ronnie, Joann, Lori, Patty, Phyllis and all my family
•    For Danny H following surgery
•    For Don who is recovering following bypass surgery
•    For Andy who had a stroke
•    For Buddy who's in hospice care at home
•    For Cara who has cancer
•    For Veronica's health
•    For Whitney
•    For Melinda
•    For Ruth and her sister Lynn
•    For Mary who is improving daily from her stroke
•    For De as she lives with cancer
•    For those in our community who have experienced trans related violence
•    For those with HIV/AIDS and for the work for a cure
•    For our GLBTQ youth and the struggles they endure.